We would like to bring the following to your attention:
Reporting the sale of your principal residence for individuals (other than trusts)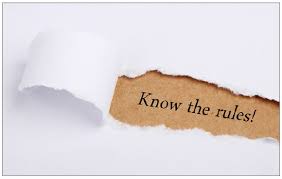 On October 3, 2016, the Government announced an administrative change to Canada Revenue Agency's reporting requirements for the sale of a principal residence.
When you sell your principal residence or when you are considered to have sold it, usually you do not have to report the sale on your income tax and benefit return and you do not have to pay tax on any gain from the sale. This is the case if you are eligible for the full income tax exemption (principal residence exemption) because the property was your principal residence for every year you owned it.
Starting with the 2016 tax year, generally due by late April 2017, you will be required to report basic information (date of acquisition, proceeds of disposition and description of the property) on your income tax and benefit return when you sell your principal residence to claim the full principal residence exemption.
The Potential Implications
If you fail to report the sale of a residence in 2016 or later years, you won't be entitled to the PRE. If you forget to designate a property as your principal residence in the year of sale (for 2016 and later years), you should ask CRA to amend your tax return for that year. CRA will often accept a late designation but penalties could apply (the penalty could be $100 for each complete month the designation is late, or $8,000, whichever is less).
For further information check out the following links:
http://www.cra-arc.gc.ca/gncy/bdgt/2016/qa11-eng.html
http://www.thor.ca/blog/2016/10/new-tax-reporting-rules-for-principal-residence-sales/
If you have any questions, don't hesitate to contact us.