VIREB (Vancouver Island Real Estate Board) has released the real estate sale statistics for the end of April.
The number of single family home sales year to date is up slightly over the same period as last year – 4%. The number of listings during the same period is down 4% equating to a slight rise in demand and a similar decrease in supply.
By the end of April the active inventory in the greater Parksville – Qualicum Beach is down by 47 homes or 8.5%. As a result it is important for buyers to be ready to respond to any new listing that may meet their criteria as there 'may' be another buyer with similar desires.
We have not necessarily seen an increase in pricing however the sale to list price ratio in comparison to the 1st four months of the year has increased from 95% to 97%. Therefore pricing has become tighter, if the property is priced properly.
For more details or details on particular segments, whether geographic area or other styles of real estate, please contact us.
Rudi & Trish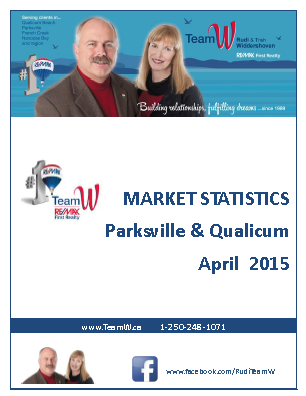 Click the Image to Download or view online